---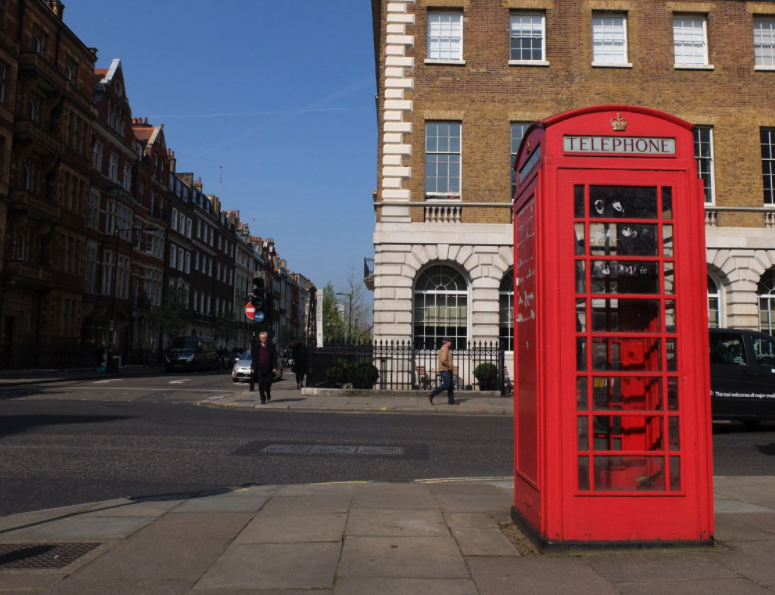 Our Idea
Our aim is to make the most mesmerising hand made decorations and accessories in the world. We fuse together a luxury blend of culture and experiences from London to India.
In the last 10 years the company has forged strong one-to-one relationships with our many clients and buyers from all over the world and offers an exclusive private label service of personalised and bespoke designs for our flagship souvenir and collectible ornaments and our fashionable gold work peel back stickers for clothing and accessories.
---
DESIGN & MAKING
Our crafters are hand picked for their unique skill set and creativity. As self employed artisans each piece that we make and sell helps support and preserve this age old traditional art form. Our manufacturing process begins with an original piece of artwork which is transferred into a hand drawn stencil which forms the embroidery template. Following historical tradition, the fabric is stretched and tied onto one of our in-house wooden embroidery frames and the design is then marked out in chalk. Thread type, colour and embellishments are expertly selected to blend and contour the design
---
OUR ETHICS
We are proud of our long-standing relationships with skilled artisan craft communities and homeworkers. We value their specialist skills and traditional crafts, and depend upon them to help create our unique, high quality, handcrafted products. Ultimately it is important our customers know we are strictly against child labour and the nature of our products means no one under the age of 18 is employed.
Our products are made by professional craftspeople who are not unskilled. Our team leaders ensure the smooth running of our planned schedules, keeping clear records relating to the number of pieces completed and payments made. Wages are governed by the market rates for skilled workers. Every effort is made to provide a safe and hygienic working environment in the units and where necessary we strive to assist homeworkers in achieving good sanitation as set out in the ETI Base Code.
---
style quality
The design direction is steered by our fashion-focused clients in world exclusive department stores & billed exhibitions at leading museums and galleries, mixing fashion and lifestyle trends with the rich sovereign heritage here in the United Kingdom and beyond. Our team designs every piece from scratch as any couturier would. We source exciting new fabrics and use superior quality beads and crystals each sewn on by expert hands. We never buy ready-made designs from unknown manufacturers. Our expert team is tried and tested and we design every piece from scratch using traditional skills. Our collections offer a wide variety to suit every taste and it has always been clear to us that our business model should be about well made and very beautiful products.
---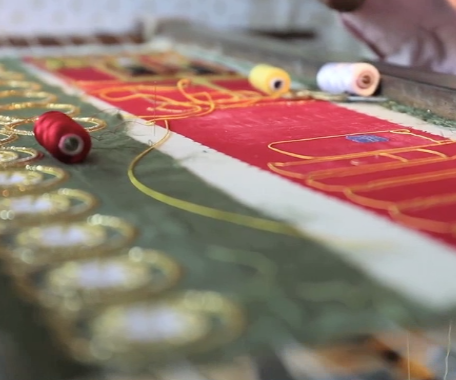 THE ENVIRONMENT
All off cut zari threads are collected and recycled as it is an expensive commodity. Fabric is sourced from registered mills and a select group of markets to ensure a level of quality and a sustainable source. We do not use animal products or feathers in our products. The packaging material we use are recyclable poly bags. Corrugated boxes are made from recycled paper and are lined with craft paper for durability and strength. These boxes are 100% recyclable. We allow the product to take centre stage on the shop floor and do not produce any unnecessary printed labelling or packaging. As standard our decorations have an uncoated recyclable paper label attached printed with 'not a child's toy'.
---
♥
We thank you in advance for your commitment and appreciate your support
With this in mind we ask our customers to hereby pledge their support and commitment to the following:
Ongoing and repeat business without switching supplier simply for cheaper price points
To honour prices without requesting discounts and accepting price increases where necessary
Accepting design and sampling charges
Accepting any courier charges to ship own brand labels or ribbons to our packing unit
Allowing adequate and realistic time frames for production according to season and environmental events, wavering non-compliance fines for delivery delays
Prompt payments within the term agreed